Digital Tap Business Cards (5 Reasons Why You Should Have One Yourself)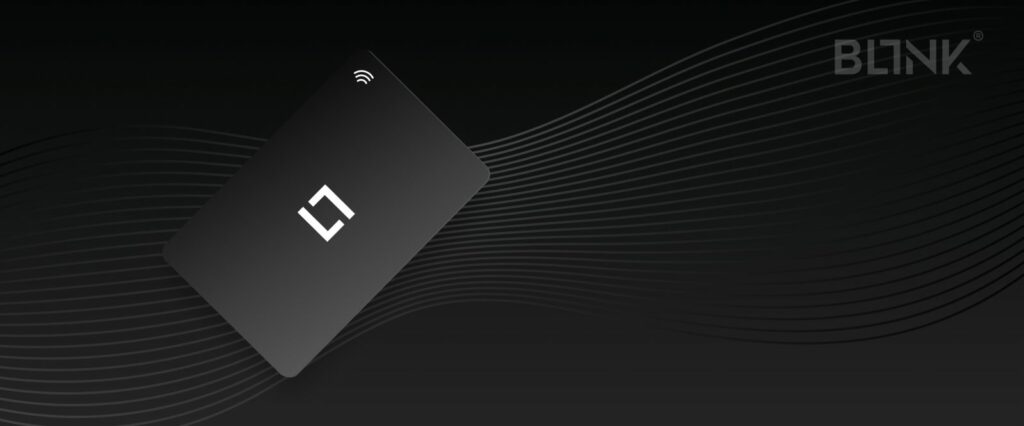 Digital Tap Business Cards (5 reasons why you should have one)
Thanks to the revolution of networking, digital tap business cards became the go-to cards when it comes to convenience; Not only are they affordable and cheaper than paper business cards, they can also be shared with everyone, anywhere.
But first, what are NFC business cards?
It's about time we realize how irritating paper business cards can be. You have to make millions of copies, they're expensive and might be lost in an instant. As a smart alternative to this time-consuming process, new technology has been developed, thus the creation of an NFC and QR-equipped card that aims to eradicate old and boring paper cards.
BL1NK is a smart digital business card that uses NFC (Near Field Communication) and QR technologies making it easier to share your contact information with others. BL1NK is much more than a business card. The whole experience is contactless and no app is required. With NFC digital cards, you can instantly share and receive contact information, links to social media platforms, emails and more with a tap.
How does a digital card work?
The process couldn't get any simpler. NFC (Near Field Communication) cards use the same technology as apple pay. A chip is embedded in NFC business cards, which allows to share and receive data within one tap using the internet and within proximity. For example, if you've just met a prospect, all you have to do to impress them and share your information is to tap your digital card against their phone. The prospect or client's phone will directly receive your information and save them on their phone.
Here are 5 reasons why you should own a digital business card:
1. No more paper cards
Let's face it, if it's not a common problem with you, it sure has happened at least once. Have you ever met a potential prospect, had an insightful conversation and desired to share your contact information with them, only to find out that you don't have your paper business card with you?
Here is why a smart digital card is important. All you need is your phone and one tap to share your information. These cards eliminate the need for paper cards and help you avoid embarrassing situations.
2. Compatibility with most phones
If what's worrying you is the card compatibility with your phone, we have great news for you. NFC digital cards are compatible with most phones. All Apple phones newer than iPhone 8 and all android phones are now compatible with NFC.
Other than sharing your information using NFC, you can also benefit from the QR technology provided by BL1NK to send and receive data! You can check the full compatibility test on our website www.bl1nk.co
3. Digital cards are 100% customizable
Did you know that you can customize your digital business card the way you want? Go the extra mile and choose your own design, color, icons you desire to have on your card. Make it unique and special, just the way you and your business are.
Customized cards are fun, and our design team always sends you how the design is looking for approval. Check out this customized card we worked on (hyperlink – Toufiluk or any customized car here)
4. NFC business cards are easily editable
From the comfort of your home and with a click on the phone or desktop, you can edit your information whenever you want. Without having to deal with printing costs, and/or having to print hundreds of cards (which are harmful to the environment) whenever you want to add a small detail or if you find a small printing error. Yes! We've been there too.
You have full freedom to edit and design your profile, from choosing a profile picture and deciding on which platforms and contact details to include & more.
5. Access to real-time data and precise analytics
BL1NK provides its customers with efficient reach, precise analytics and more. All in an effort to help you make the right decisions, understand what's working. You can access the dashboard to:
1. Track your taps, cards, interactions, saves and more.
2. Integrate your CRM software
3. Automate your networking
4. HR department Admin controls
Conclusion
To cut things short, going digital is the way to go. NFC digital cards are eco-friendly, digital, space-saving, cost-effective, GDPR compliant and much more to help grow your business.
Interested in getting a digital business card? Check out BL1NK products now.